Skip to Content
North Dallas, Spine Specialist – Dr. Sean M. Jones-Quaidoo
Board Certified Orthopaedic Spine Surgeon
Norton Leatherman Fellowship Trained
Dr. Sean M. Jones-Quaidoo is a board certified and fellowship trained orthopaedic spine specialist in Dallas, that specializes in degenerative spinal disorders. He received his undergraduate degree from the University of Maryland in Biological Resources Engineering. He completed his medical degree at the University of California, Los Angeles. There he found a passion for orthopaedics and attended the University of Virginia for residency. He was then accepted into fellowship in spine surgery at the prestigious Norton Leatherman Spine Center in Louisville, Kentucky.
The training received during his fellowship was under the direction of both orthopaedic and neurosurgeons, giving him a unique and broad exposure to complex spine issues and techniques to address them. With the knowledge of open techniques, minimally invasive techniques and a variety of nonsurgical care, a comprehensive customized plan of care can be provided to his patients. He has published many peer-reviewed papers and made scholarly presentations in well-known orthopaedic journals and societies both in the United States and internationally. His practice philosophy is to listen to each patient and create a special action plan for everyone in the team. He creates great rapport with his orthopaedic team to make the experience for the patient friendly, compassionate and highly efficient. He has excelled in the patient care he provides and has a terrific bedside manner. Each patient becomes like family and the team working with Dr. Jones-Quaidoo is devoted to your care.
Fulfilling a Passion
Philanthropy is dear to his heart. He has spent time across seas on medical missions working on complex spine cases. He is a huge advocate for healthy lifestyle. He encourages and motivates everyone to become active. Dr. Jones-Quaidoo also spends time mentoring others since undergraduate school and continues to this day.
He truly enjoys spending time with family. His children and lovely wife are his pride and joy. He also enjoys the movies and innovative gadgetry. He loves running, biking and traveling. Dr. Jones-Quaidoo currently resides in Dallas, Texas.
Work-Life Balance: Family, Patients, & Passion: The MedVets Show
Dr. Sean M. Jones-Quaidoo is a board-certified Dallas spine surgeon joins The MedVets to discuss how he manages time as a doctor. Patients become like family and the team when they work with Dr. Jones-Quaidoo. Listen up as he gives us insight into his personal work-life balance, along with useful information to future patients and colleagues.
Listen on Apple Podcasts: https://podcasts.apple.com/us/podcast/the-medvets-show/id1490947322?i=1000528149750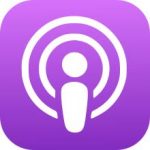 Sean M. Jones-Quaidoo, MD
Dr. Jones-Quaidoo specializes in the treatment of a variety of orthopaedic conditions and performs several orthopaedic and spine procedures including:
Minimally Invasive Spine Surgery
Neck / Cervical Decompression
Low Back / Lumbar Decompression
Deformity Correction
Navigated Spine Surgery
Kyphoplasty
Physical Therapy
Non-Narcotic Medication
Tailored and Specific Types of Injections
View CV, Publications & Presentations
Education
Undergraduate: University Of Maryland, College Park, MD
Medical: David Geffen School of Medicine at the University of California, Los Angeles, CA
Training
Internship: University of Virginia, Charlottesville, VA
Orthopaedic Surgery Residency: University of Virginia, Charlottesville, VA
Orthopaedic Spine Fellow: Norton Leatherman Spine Center, Louisville, KY
Hospital Affiliations
Texas Health Presbyterian, Dallas
Walnut Hill Medical Center, Dallas
Texas Institute for Surgery
Doctors Hospital, White Rock Lake
Affiliations
North American Spine Society (NASS)
American Academy of Orthopaedic Surgeons (AAOS)
Texas Medical Association (TMA)
Dallas County Medical Society (DMS)
Knights of Columbus
Biological Resources Engineering Society
Order of the Engineer
Alpha Epsilon Honor Society
Get Relief for Your Back Pain