Skip to Content
About Alex Bowman PA-C
Alex Bowman, PA-C joined the Spine Vue Team in January 2017. Alex Bowman, PA-C is a board-certified physician assistant by the National Commission on Certification for Physician Assistants. He attended the University of Tennessee for his undergraduate degree in Biochemistry and Cellular Molecular Biology. He, then, went on University of Tennessee College of Medicine to earn his Master's Degree in Physician Assistant Studies where he graduated as the valedictorian.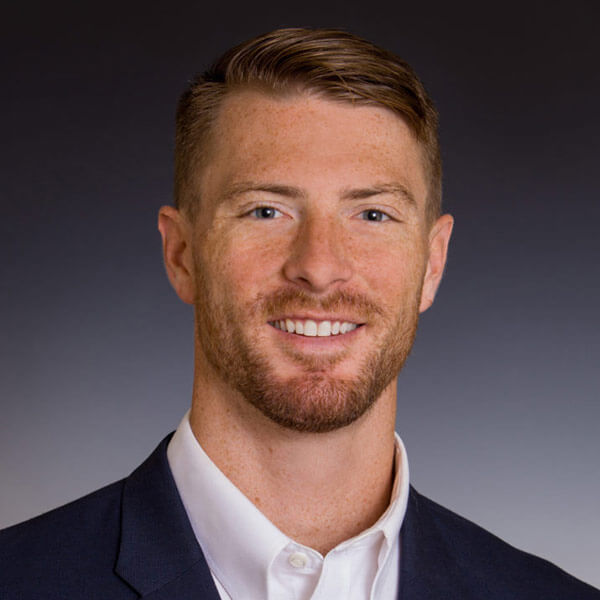 A Passion for Care
Alex joins Dr. Jones-Quaidoo in clinic as well as in surgery. He has assisted in hundreds of surgeries with Dr. Jones-Quaidoo since 2017. He also leads leads our regenerative medicine program, which gives patients a great nonsurgical, non-medication alternative to pain control without undergoing complex spinal surgery. He shares the same passion as Dr. Jones-Quaidoo in educating patients about their condition as well as delivering a customized, comprehensive approach to each individual patient's treatment plan. He encourages and welcomes patients and family members to ask questions so that they can have a general understanding about their diagnosis and plan going forward. Alex complements Dr. Jones-Quaidoo in allowing Spine Vue to take care of more patients as the practice continues to grow without compromising patient care and attention.
During his free time, Alex enjoys exercising, hiking, fishing, volleyball, and traveling.
Affiliations
American Academy of Physician Assistants
Physician Assistants in Orthopedic Surgery
Alpha Epsilon Honor Society
Get Relief for Your Back Pain